BP93420D differential pressure transmitter
Description
BP93420D series diffused silicon differential transmitters are consist of both isolation membrane differential pressure sensor and integrated circuit, Has characteristics of high precision, good stability, high reliability and good sensibility. Also can build high-performance microprocessor(MCU)which can correct nonlinearity and compensate temperature drift. Achieve accurate data transfer, local equipment diagnoses and long-distance bidirectional communication.
Feature
 Pass aging test,performance is reliable and stable
 Marking: ExiaIICT6;
 CE certification
Application
 Compatible with 316LSS,noncorrosive gases & liquids
 Wind pressure & velocity of flow in industry process.
 Measuring pressure of pipeline &firepot
 Petroleum industry, chemical industry
 Meteorological monitoring
Specification
Range

Ⅱ: 0~200Pa-..1000Kpa

Ⅲ: 0~20Kpa-..35Kpa...~2MPa

Medium

Ⅱ: Dry gases compatible with Aluminium casting or plastic

Ⅲ:Liquids or gases compatible with 316LSS

Proof pressure

1.5X rated range or 7MPa(Which ever is less)

Accuracy

±0.25%(Typical) ±0.5%(Max.)

Static pressure

5X rated range or 7MPa which ever is less

Long term stability

±0.5%F.S/year(≤200KPa) ±0.2%F.S/year(≤2000KPa)

Zero temperature Drift

±0.03%F.S/℃(≤100KPa) ±0.02%F.S/℃(>100KPa)

Span temperature Drift

±0.03%F.S/℃(≤100KPa) ±0.02%F.S/℃(>100KPa)

Operating temperature range

-20℃~80℃

Storage temperature range

-40℃~120℃

Power supply

15~36VDC

Output signal

Ⅱ:4~20mA

Ⅲ:4~20mA 0~10/20mA 0/1~5/10VDC

Pressure port

G1/4 Female ¢6 air cock or customize

Housing material

1Cr18Ni9Ti Stainless steel , aluminium casting or plastic

Diaphragm material

316L

O ring

Fluororubber

Cable

Polyethylene ventilate cable

Insulation resistance

100MΩ,100VDC

Protection

IP65
Dimension

Ordering example

Ordering information
BP93420D

Differential pressure transmitter

Code

Dimension

I1

Micro differential pressure cast aluminium housing.(Just measure dry gases)

I2

Micro differential pressure plastic housing.(Just measure dry gases)

Ⅱ1

Full stainless steel, DIN connector

Ⅱ2

Full stainless steel, direct outgoing line1.5M

Range

0~10KPa-..35KPa...~2MPa

(0-X) KPa or MPa

X: Range

Code

Power supply

D1

24VDC

D2

Others

Code

Output signal

S1

4~20mADC

S2

1~5VDC

S3

0~5VDC

S4

0~10mAC

S5

0~20mAC

S6

0~10VDC

Code

Pressure port

J1

¢7 air cock

J2

M20*1.5 male

J3

G1/4 female

J4

customize
Product Show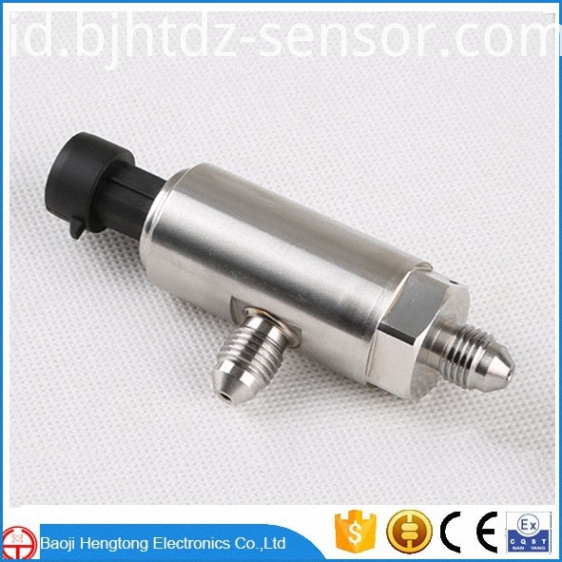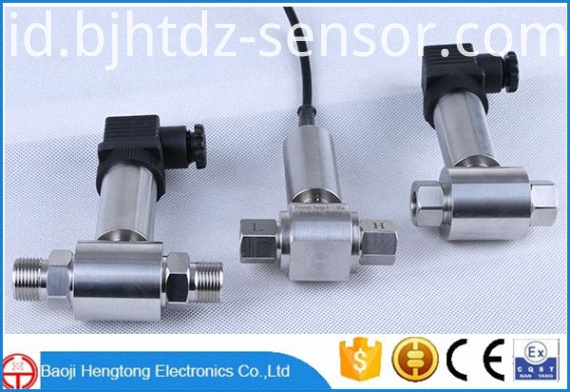 Ordering note
1. Media must compatible with wetted parts.
2. To ensure the products can working reliable, we suggest that customer install three valve group between measure point and transmitter that can assure media flow to positive & negative cavity slowly and uniformly.
3. Suggest to put two pressure port as the same level when install so as to minimize the position influence.
4. Special requirement ,such as strong shock, moment vibration, strong electromagnetism, radio frequency interference ,please consult us.
Warranty:
Pressure transmitters have a limited one-year warranty to the original purchaser. Hengtong will replace or repair defective products free of charge. This warranty does not apply to any units have been modified, misused, neglected.
Company Profile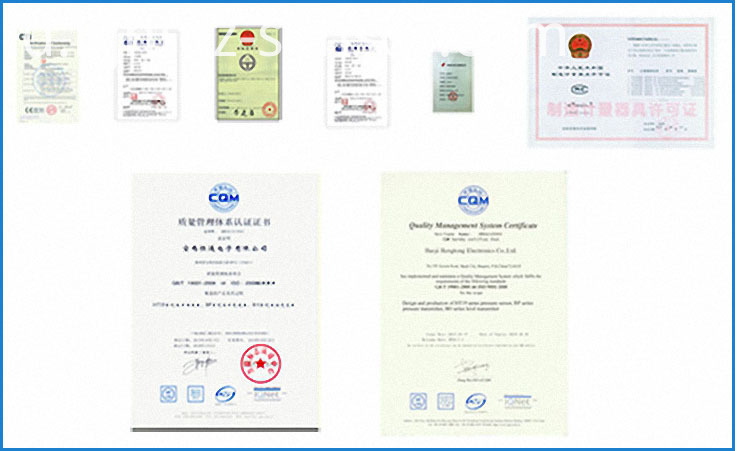 Baoji Hengtong Electronics Co.,Ltd was founded in 1994.80 million of assets,
occupying over 7000 square meter factory, 1261 sets of equipment and
instruments,with more than 100 workers. It is scientific research, production,
management, engineering design, installation and debugging and related services
for the integration of enterprises.
We are specialized in manufacture of pressure, differential pressure, absolute
pressure, liquid pressure, temperature transducers and transmitters and the relative
smart numeral display controllers. These products have been widely used in
automatic measuring and controlling system in fields of chemical, metallurgy,
electricity, aero-industry, coal and petroleum exploitation, irrigation and hydrology,
communication and water supply, steam supply, warm supply of town. Some of
the products are used in major national projects, and spoke highly of the relevant
state departments.
Our HT-series oil-filled sensors with membrane are produced by advanced
technology,with features of reliable performance, high precision. Many products
have been exported to Europe, America, Asia and other regions and countries.
Our products information as below:
1. HT series piezoresistive silicon pressure sensor
(constant current:1.5mA and constant voltage 10VDC)
2. BP93420 series pressure transmitter and Differential pressure transmitter
3. BH93420 series liquid level transmitter
4. BPZK series pressure controller
5. BPZ2005,2006 pressure gauge and differential pressure gauge
6. BPK series pressure controller
7. Customized products according to customer requirement.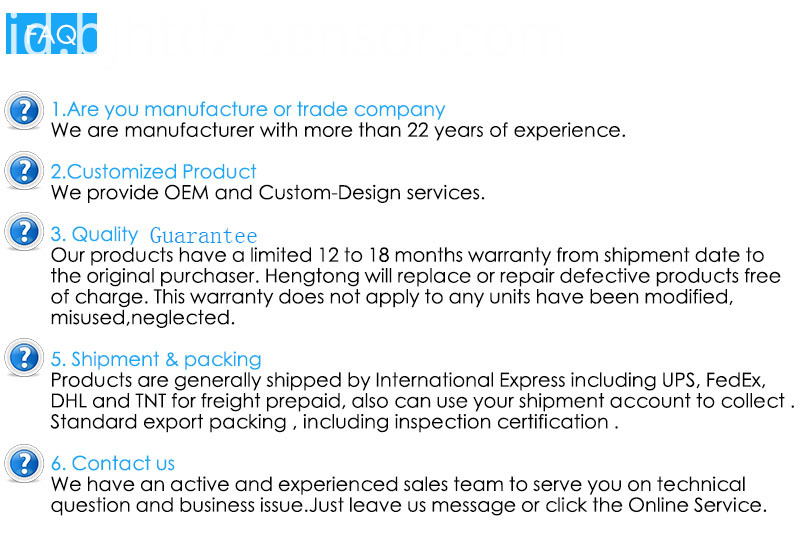 Contact us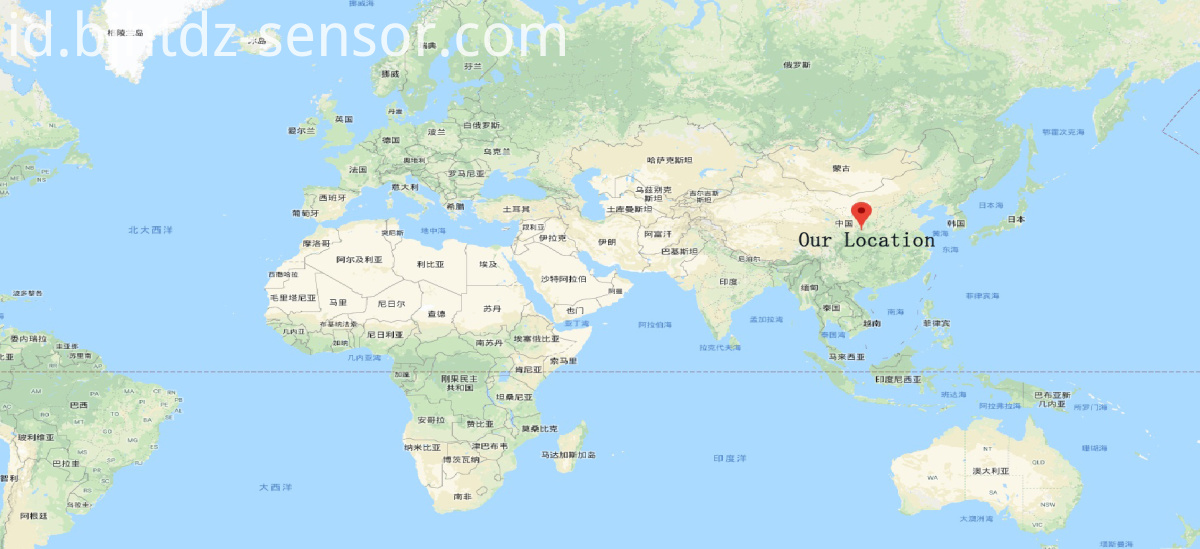 Kategori Produk : Pemancar Tekanan Diferensial