BH93420 Submersible transmitter
Description
BH93420 submersible transmitter , use HT series piezoresistive silicon oil-filled sensor as measurement component. According the relation between pressure, density and liquid level, the hydraulic transducers measure the liquid pressure which in direct ratio with depth of liquid, then via amplificatory circuit, the measured pressure is transferred to standard signal. Special use cable, advanced seal technology, reliable amplify circuit and accurate compensation technic ensure the products have high accuracy and good capability of anti-leakage.
Application
 Compatible with 316LSS,noncorrosive liquids
 Apply in Petroleum industry, chemical industry, generating station, water supply, hydrology etc. those need to measure
&control liquid`s level.
Specification
Range

0~1m...~200m

Proof pressure

≤1.5X rated range

Accuracy

±0.25%(typical) ±0.5%(Max.)

Long term stability

±0.2%F.S/year (>20mH2O) ±20mm(≤20mH2O)

Operating temperature range

-20℃~70℃

Power supply

15~30VDC

Output signal

4~20mA 0~10/20mA 0/1~5/10VDC

Housing material

304 stainless steel

Diaphragm material

316L

O ring

Fluororubber

Cable

Polyethylene ventilate cable

Insulation resistance

100MΩ,100VDC

Protection

IP 68

Marking

ExiaIICT6

Load resistance(Ω):

R=(U-12.5)/0.02-RD

U:Power

RD=Cable resistance
Dimension(unit:mm)

Electrical connection


Signal wire do not through the metal tube or put in the same wire groove with other power line,also do not in the vicinity of high-voltage devices.
Signal line may be floating or ground at any point in the signal loop .Transmitter housing may be grounded or ungrounded.
The transmitter coupled to ground through a capacitor, so when check the insulation resistance, can not use megger which higher than 100V , check the circuit should not be higher than 45V.
Assemble instruction
Submersible transmitter installation notes
1). Fix bracket in the proper position, meet the requirements of the mounting height.
2). According to the wiring diagram to connect wire
3). The load resistance discrepancy can be adjusted according to user needs.
4). The sensor probe must be put into the fluid vertically, not skewed, to prevent errors .
Note:
1). Please connect the wire with the following diagram. If reversed, because the transmitter internal use protective measures, there will be no output.
The transmitter power can work, but warm up for 30 minutes then the output signal is more stable and reliable.
2). The maximum pressure of the system must not exceed the rated value of the overload. Back pressure side of the transmitter can not be connected directly to the conductive, corrosive liquids or gases.
3). The product is precision measuring instruments, forbidden to break at random, clamping strongly , demolition.
4). The instrument installed in ventilated, dry and free of corrosion, shady place as far as possible. If working in harsh environment, should take appropriate measures to protect the instrument.
5). The output abnormal, stop to check, if the case of product quality problems return along with factory repair or replacement warranty card and instruction manual.
6). Non-specialized person do not disassemble the instrument board, or change other devices.
7). This is a four core cable(red, yellow,blue,green), as shown in the wiring diagram, only red, yellow,shielding wire is available.The blue and green wires are used to calibrate, they can`t touch red and yellow wire when power on , to avoid damage of circuit board .if user need to change cable length, it is best to protect blue and green wire with heat shrinkable tube.
Product Show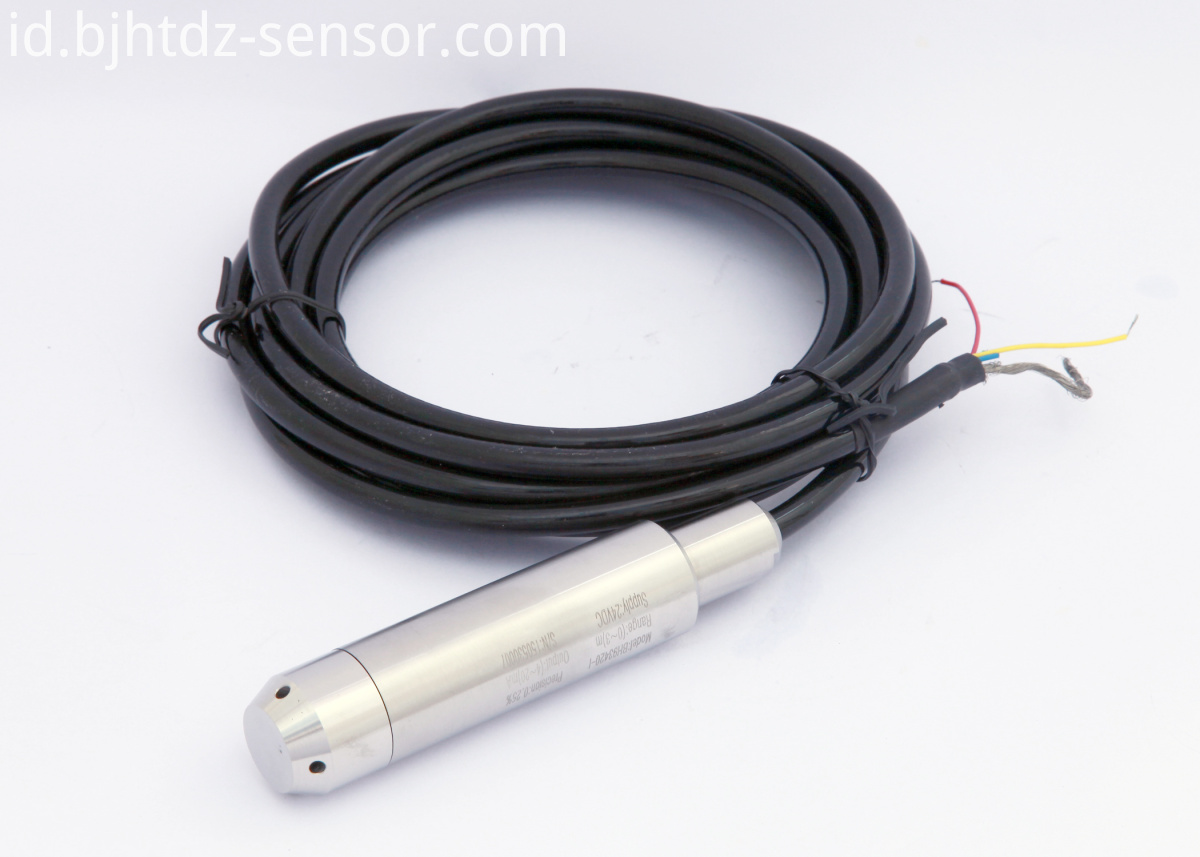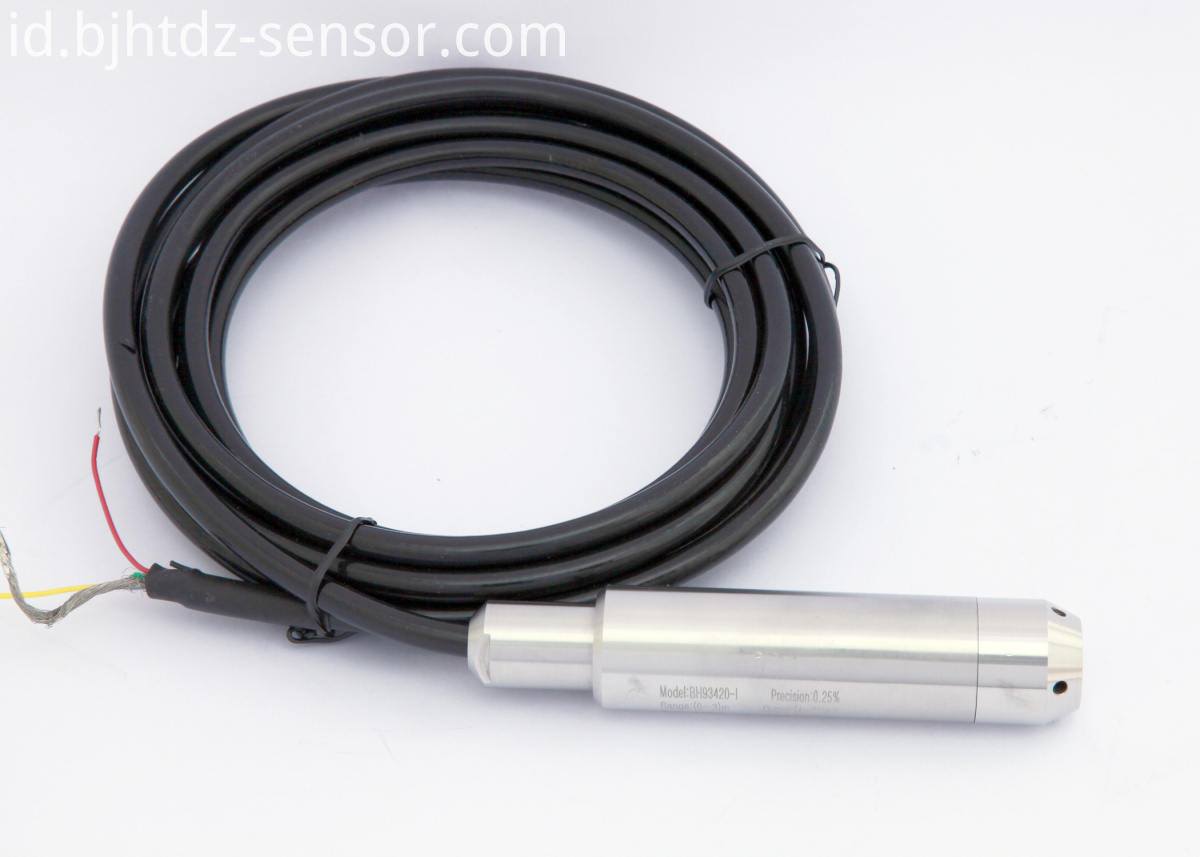 About us
Baoji Hengtong Electronics Co.,Ltd was founded in 1994. 80 million of assets, occupying over 7000 square meter factory, 1261 sets of equipment and instruments,with more than 100 workers. It is scientific research, production, management, engineering design, installation and debugging and related services for the integration of enterprises. We are specialized in manufacture of pressure, differential pressure, absolute pressure, liquid pressure, temperature transducers and transmitters and the relative smart numeral display controllers. These products have been widely used in automatic measuring and controlling system in fields of chemical, metallurgy, electricity, aero-industry, coal and petroleum exploitation, irrigation and hydrology, communication and water supply, steam supply, warm supply of town. Some of the products are used in major national projects, and spoke highly of the relevant state departments.Our HT-series oil-filled sensors with membrane are produced by advanced technology, with features of reliable performance, high precision. Many products have been exported to Europe, America, Asia and other regions and countries.
Our products information as below:
1. HT series piezoresistive silicon pressure sensor(constant current:1.5mA and constant voltage 10VDC)
2. BP93420 series pressure transmitter and Differential pressure transmitter
3. BH93420 series liquid level transmitter
4. BPZK series pressure controller
5. BPZ2005,2006 pressure gauge and differential pressure gauge
6. BPK series pressure controller
7. Customized products according to customer requirement.
Contact us
Allie
Baoji Hengtong Electronics Co.,Ltd

No.195 Gaoxin Road, Baoji City, Shaanxi province,China

Tel/Fax:86-917-3602541

Mob/skype/wechat:+86 152 4907 2699



Kategori Produk : Pemancar Tingkat Cair > Silicon Oil-filled Liquid Level Transmitter